// EST. 2017

We supercharge growth by creating dynamic, digital first solutions for smart businesses.
RESEARCH
Find
unique advantages

.
---
Three North provides enterprise-level strategy and digital solutions at the scale of a startup.

We amplify your company's strategic and competitive advantages with data powered market research, cross-platform digital solutions, and digital marketing transformation.
ACTION
Mobilize
fresh solutions

.
---
Three North creates innovative digital solutions and repeatable growth strategies for its clients. Whether building a new product or service, we help smart brands get to market faster.

We provide dedicated consulting, offering hands-on services to partners across many industries.
SERVICES
Take a deeper dive into our services with a
low code / no code core

.
---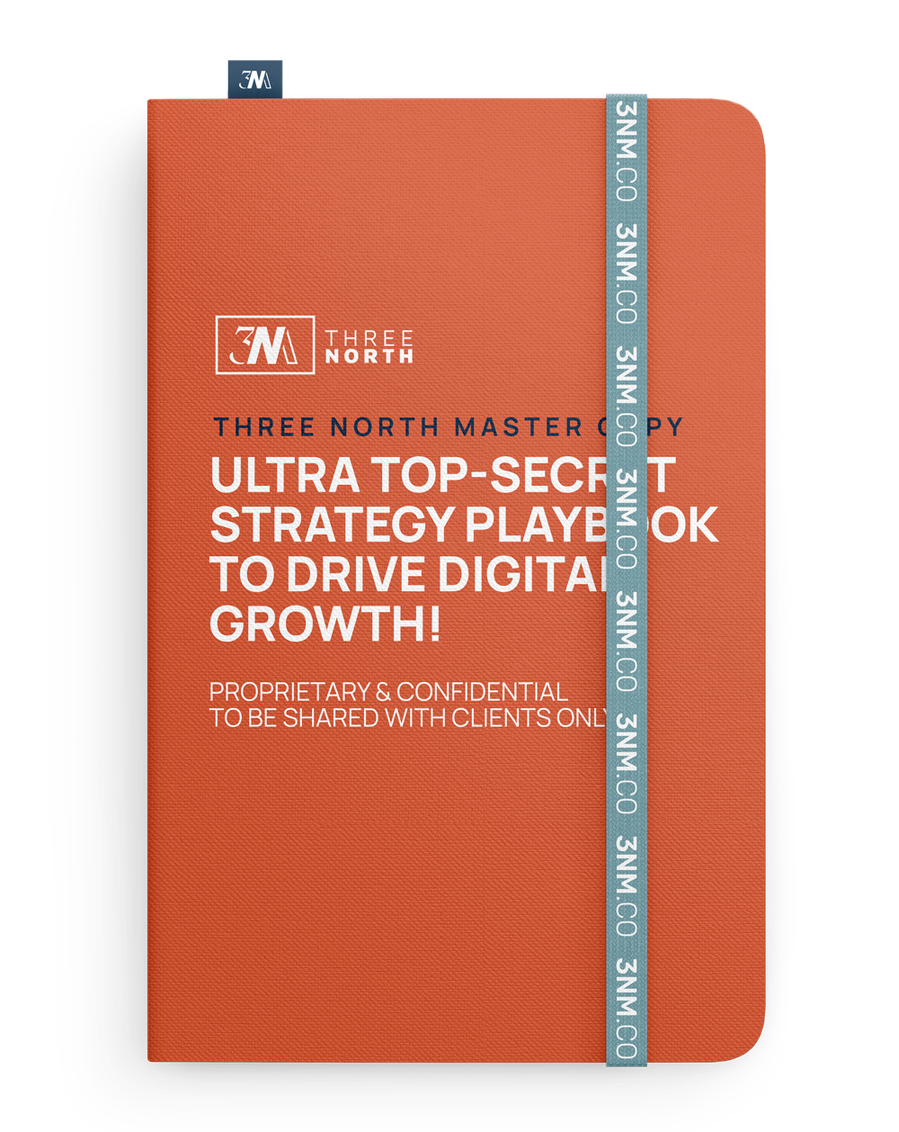 Learn more about our approach to strategy and content creation, web and app development, and navigating digital marketing in 2021.
CREW
Meet the partners.
We've worked together for years, built the trust, and have the project experience to back it up.
PARTNERS
We make it happen.
We've worked together for years, built the trust, and have the project experience and case studies to back it up. Let's crush a project together.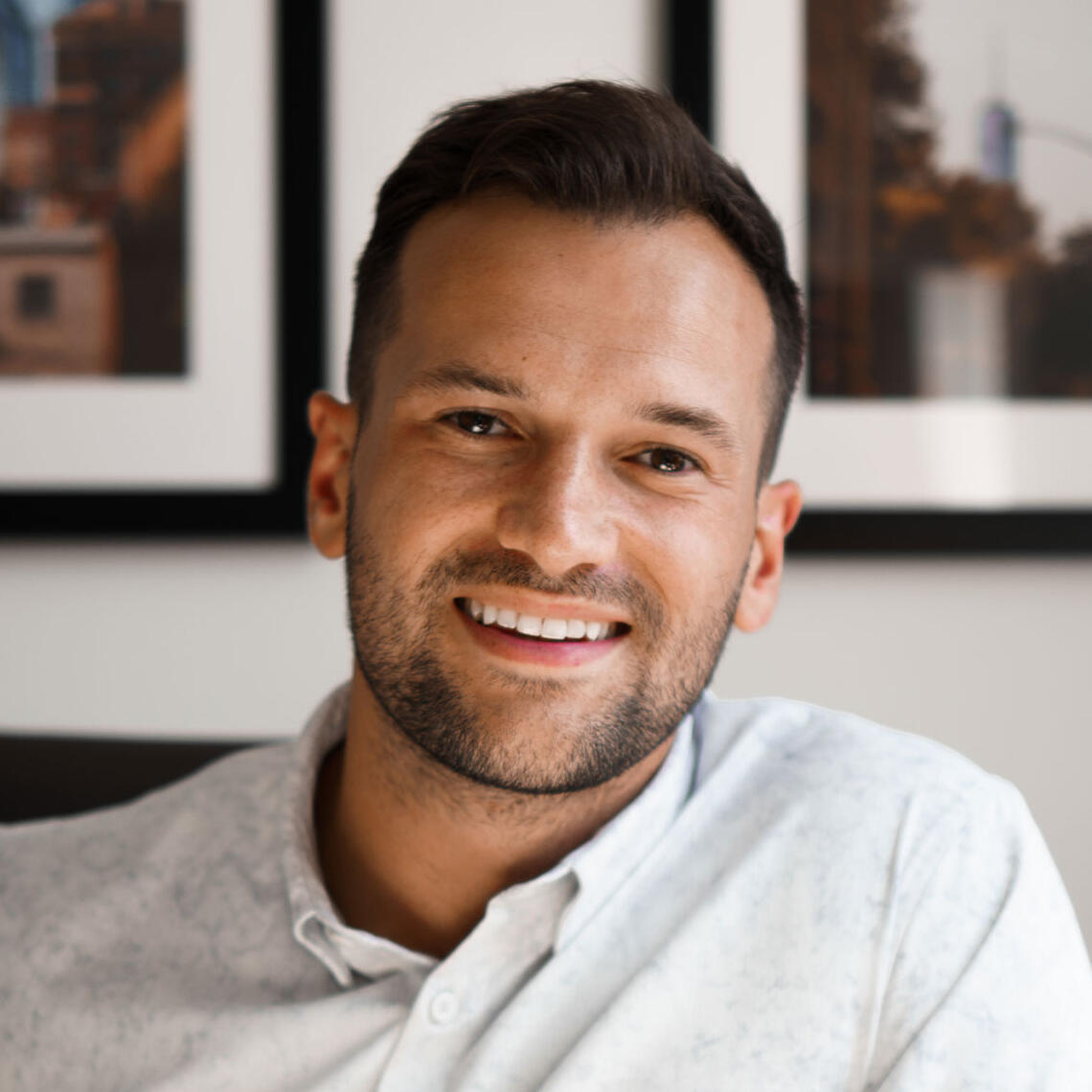 Bryan Angelo
Partner
Bryan has an extensive background helping established and startup companies identify their most critical issues and opportunities surrounding strategy, data, technology, and growth.

Bryan has led teams in developing strategic marketing and internal communications programs for global brands such as Uber, GE, Celgene, and Publicis.
Matthew Branson
Partner
Matt is a passionate entrepreneur with a strong background in growth, digital strategy, and product development.

Matt's experience expands into several of the globe's hottest industries, with a current focus on digitizing physical goods, blockchain tech, and digital currencies.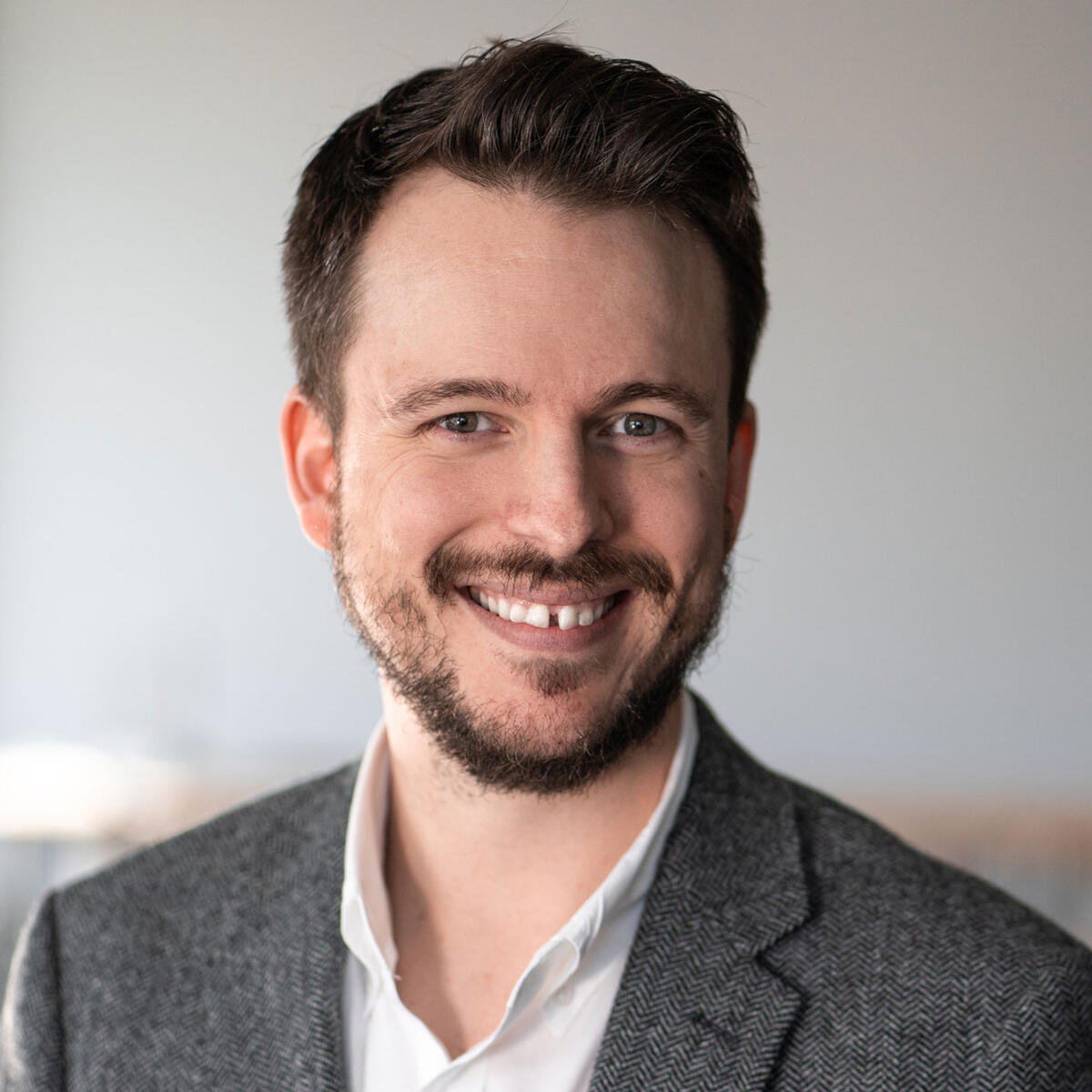 Brian Overbye
Partner
Brian has a proven track record of applying scalable growth and partnership strategies to an international clientele, and has recently focused his attention and skillset to take aim at developing technologies and software products.

In collaboration with his partners, Brian played a critical role in the growth and eventual acquisitions of various businesses in the Wine & Spirits industry, including 150 Elm, Tipsi, Proof Network, and Bridge.
SERVICES
Let's dive deeper.
Learn more about our services including work samples, process docs, and other relevant info.
BE FIRST
Digital Marketing Transformation.
---
We guide you towards actively shifting your business into digital, optimizing your digital channels and extracting deeper insights to help inform and improve your marketing strategy.

Our transformation services are centered around updating or improving current marketing teams with proper digital communication channels and strategies. Everything is digital first, from implementing first process to campaign management and production.
Current State Assessment

Future State Roadmap

Tech Standup & Integration

SOP Development

Marketing Org Planning

Learn, Implement, Improve
LEAD WITH DIGITAL
Market Strategy.
---
Great digital strategy is hard, and it's even harder to implement effectively at scale. Failure to adequately implement your market strategy is a primary driver for most products or services never getting off the ground. We're used to this, strategy is what we do.

Our agile approach and methodologies can help you build a lean, digital first strategy that aligns with your business goals and objectives. We identify immediate and future opportunities, assess your competitive position in the market, and create processes in order to execute objectives and help control costs.
Market Opportunity Sizing

Competitive Analysis

Persona R&D

Customer Segmentation

Positioning Development

Comms Planning

Position, Launch, Accelerate
SHIPPING SINCE 2010
Digital Engineering.
---
We have a strong engineering core, with roots in software development spanning over 10 years. We have two full-stack teams and in-house testing, analysis, and dev ops. Whether you're building a website, web app, or something custom stack, we have the tools and know-how to deliver an elevated digital experience for your customers.

Whenever possible we strongly lean on low code/no code solutions for our clients as well, and have built our processes with this philosophy. Engineering shouldn't slow down your business.
Web Development

Landing Pages

UI/UX

Dev Ops

MVP Planning

Interactive

Testing and Data Analysis
CREATE WITH US
Digital Content.
---
In a world of constant interruption and the "next best thing", great content has become not only necessary for your business but crucial for it to succeed. The content you create and the strategy that powers it demonstrates how effectively you communicate with your customers.

Great content is insightful and captivating. It educates your target customer, and encourages them to choose you over the competition. It should also be scalable. Our approach to content is deep ideation, planning, and creation. Anything we create is well organized, appealing, and designed to help build a long lasting relationship between your brand and your customers.
Scalable Content Teams

Copywriting & Messaging

Ad Design

Video & Photography

Gifs & Animation

Dedicated Design Support
TAKE IT HIGHER
Performance Marketing.
---
Managing your digital and social channels can be difficult to navigate and even harder to maintain or scale. We have extensive social campaign expertise, with ad budgets exceeding six figures. We're here to help you assess what channels make the most sense for your company and how to effectively reach your customers on those channels.

Through discovery and planning, we identify which channels will yield the best ROI. We also develop an understanding of the deeper psychographic and behavioral details of your target customers, creating higher value audiences and driving better engagement.
Paid Media

Audience Development

Remarketing & Retargeting

SEO

KPI Planning

Influencer Campaigns

Execute, Engage, Convert
Ready? Let's work together.
When you're ready to chat through your project, we're here. We can help with the heavy lifting and answer questions.

Near Philly? Let's grab a cup.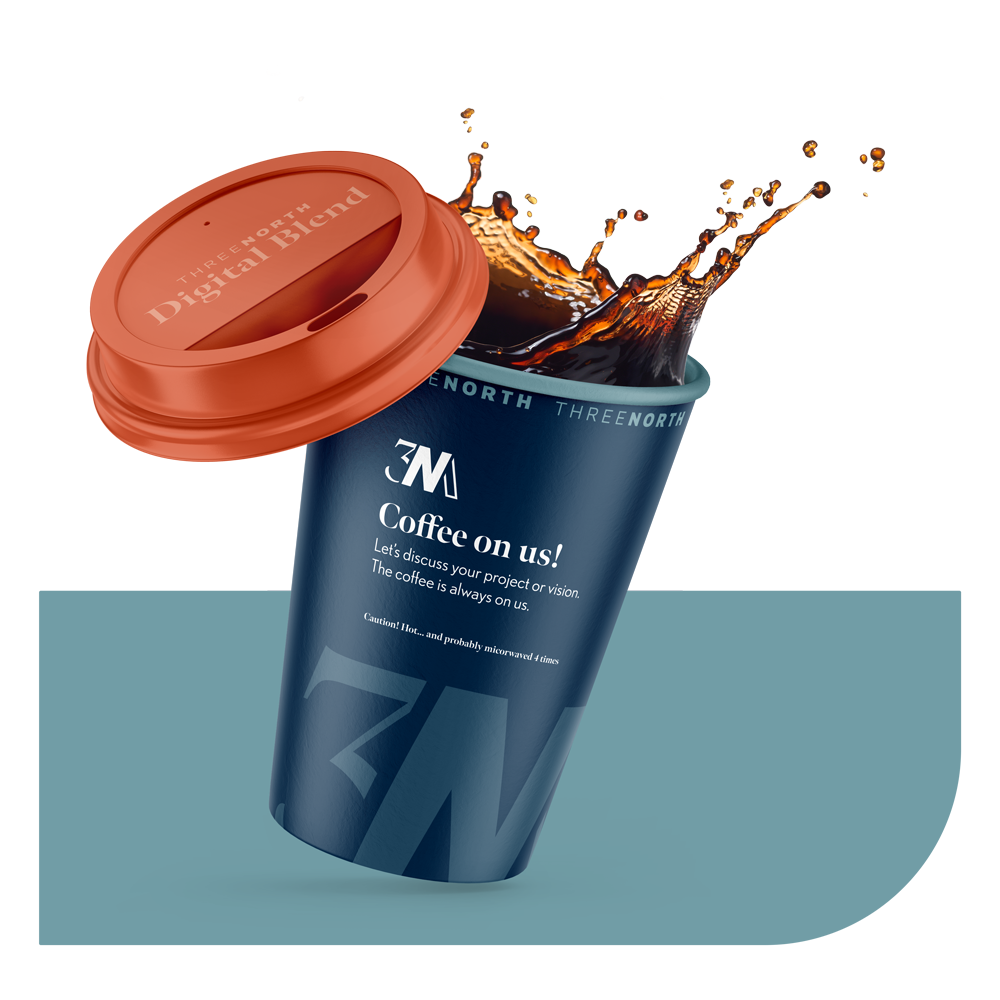 THE GOODS
Our numbers do the talking.
We have the work history and experience to demonstrate value. Check out our case studies below to learn more.
SOLUTIONS PROVIDED
Digital Marketing Transformation

Strategy

Content & Video Production

Animation and Interactive

Web Development

Low Code/No Code Tooling
HIGHLIGHTS
Alongside RGP's internal marketing team we provided direct support, resulting in two successful product launches, multiple internal comms initiatives, and a services campaign launch.
150+
Successful Projects
To Date
2 Year+
Average
Client Relationship
SOLUTIONS PROVIDED
Ecomm Development

Branding

Packaging Design

Social Media Advertising

Content Production
HIGHLIGHTS
We deployed a successful brand overhaul, new ad strategy, and fresh social content push leading to a 3,277% increase in sales from Instagram and 1,213% increase in search traffic.
Ready to talk shop?
Reach out to start an intro and we'll take it from there. If not, keep on scrolling.
SOLUTIONS PROVIDED
Process Development

Recruitment

Web Development

Content Production

Low Code/No Code Tooling
HIGHLIGHTS
In coordination with the Uber Eats US launch, we built a recruitment platform, recruited talent, created SOPs, and scaled production of over 10,000 app-ready photos from DC to Puerto Rico.
Thanks!
We appreciate you reaching out. We'll be in touch soon.